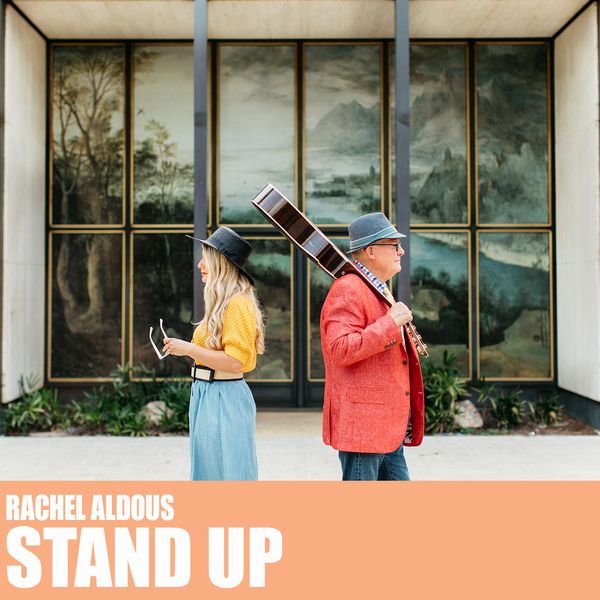 Read the Stories behind the Songs
I Love Sunshine
Suffering… my family felt like there was a permanent raincloud that resided over our household. It was hard, really hard. We were walking close to the Lord, not living in sin. In fact, Nick and I had recently prayed a very sincere prayer. The heart cry that we voiced to God was that we both sincerely wanted to walk out a life of exciting faith adventures with the Lord. 
    We had visions of grandeur something like a Candyland adventure where our family would climb gumdrop mountain stroll along through Candy Cane Forest and the worst thing that could happen is that we might be stuck in the molasses swamp just long enough for some heart pounding and excitement. So what the heck!? Why was life so hard? Why did it feel like we were going through hell? Aren't Christians supposed to live with the abundant life?
    It's sounds bad to say it, but I always hated the story of Job in the Bible. I really avoided that book as much as possible before this. But when the rain just never let up I found myself pouring over the story of Job. I, at least felt like my losses we're small in comparison to his. After all, he lost his children and his wife told him to curse God and die. But I also found a strong connection to the story. 
    This song I wrote over a three-year period of hard stuff. I don't have patience for a long drawn out lyric tweaks and rewrites. I don't ever write like that. But I just didn't have the courage to finish this song. Yet somehow the idea of surrendering to the pain and allowing God to finish what he started was a comfort because I knew deep down that I could trust that God would not give us more than we could bare. Is the hard times had kind of come to an apex, I sat down with Lee Spotts to finish this song that came from such a deep place in me. The song was too long I thought and I didn't see any hope for the storm to end at that point so rather than give it a happy ending I told Lee we should just leave off those last two verses at the end about God not leaving or forsaking us. I remember saying, "we don't know what tomorrow holds in store. How can we tell people that things are going to workout? Maybe they won't workout!" We agreed to leave off the happy ending and Lee went home. My spirit ached and I didn't know why. I went and got my Bible. I felt this real sadness about what I said earlier about the happy ending on the song. I couldn't put my finger on it so I flipped open my Bible and it "happened" to open to Lamentations 3. My eyes fell on verse 13 and I began reading. "He pierced my heart with arrows from his quiver. I became the laughing stock of all my people. They mock me in song all day long. He has filled me with bitter herbs and sated me with gall. He has broken my teeth with gravel. He has trampled me in the dust. I have been deprived of peace. I have forgotten what prosperity is. So I say my splendor is gone and all that I had hoped for from the Lord. I remember my affliction and my wandering the bitterness and the gall. I well remember them and my soul is downcast within me. Yet this I call to mind and therefore I have hope: because of the Lord's great love we are not consumed for his compassions never fail, they are new every morning. Great is your faithfulness. I say to myself, the Lord is my portion therefore I will wait for him. The Lord is good to those whose hope is in him, to the one who seeks him. It is good to wait quietly for the salvation of the Lord. 
    It occurred to me, god never intended for me to stop hoping in him. Weathering the storm is one thing, but God never wanted me to lose hope in him. I had somehow convinced myself prior to reading that scripture that it was almost a good thing that I was so resigned to hardship that I had no hope that the Lord would bring blessings for good times ever again. In reality, that was a lack of faith, and without faith it is impossible to please God. I love the part in Lamentations that says: the Lord is good to those whose hope is in him. I am happy to report that the rain clouds blew over and only the occasional shower comes now but the blue skies look brighter than they ever did before and the green grass and fruit that has blossomed from those experiences have been nothing but blessings in our family's lives.  We are grateful, truly grateful for all of it, even the really hard stuff.   
I Love Sunshine
Lyrics Rachel Aldous and Lee Spotts,  
Music Lee Spotts and Rachel Aldous
I've been through a long ordeal
I used to stand but now I kneel
In my weakness he is strong 
I'm learning how to suffer long
I love sunshine and I won't lie
But don't you know Blue skies are dry
To have Green Fields it's got to rain
So I know there's power in this pain
Chorus:
The clouds rolled in and rain came crashing down
In the middle of the storm I felt like I might drowned
Thunder crashed and made my weak heart fail
I tried to be strong but the winds of life prevailed
With the rain soaked hands lifted high to you
Tear soaked eyes just can't find my way through
I can't hold on I surrender it to you 
there's nothing more this broken soul can do
There comes a time when all seems lost
 me and Job have paid the cost
Sometimes I feel like just a shell
This life of mine feels like a bitter hell
I ain't no fool but I've been played
My heart feels like it's been betrayed
The accuser sifting me like wheat
My lips have tasted of defeat
Chorus repeat
I may ask God why shed some tears
Be filled with grief struck with fear
I may have friends say I'm to blame
But no matter what I won't curse your name
God promised he would not forsake
Or allow more pain than I could take
Jesus will be by my side
Through this storm I know that he will guide
One day the wind Will blow these clouds
Reveal the beauty in this shroud
As deep waters seep in slow
 Good seed Will take root and grow
History Maker
When I was a kid I had big plans. I was gonna to grow up and do amazing things. I loved American history. It was my favorite subject growing up. Somehow I always thought my name would be in a history book one day. I believe that I would change the course of time. 
    When I turned 19 I found out I was pregnant. The first realization of the news was breathtaking. I couldn't imagine any of those big dreams I had envisioned ever coming true now. I would never make history. I was going to be a mother. I would be forced to wear mom jeans and tennis shoes and wear my hair up in a bun and drive a minivan. Life was over. The guy I was with had a great solution to my dilemma. It would be so easy, he had done the same thing with another girlfriend. It only cost a couple hundred bucks and voila I wouldn't have to be a mom! I could keep those big dreams and my figure too! 
    Something in my spirit told me NO!!!!! In spite of the great amount of pressure to do what was supposedly the "easy solution", by God's great and marvelous grace and mercy I made the right decision. My son Joel Franklin was born on April 1st 1996. He has been a pure joy to me for the last 20 years. He is an amazing gift from God. One that I would never have wanted to miss out on! 
    I was driving through the night from Texas back to California recently when I felt like God was stirring my spirit to write. I mentioned to my family that I thought I would write a song that night. From the backseat my son's deep teenage voice said jokingly, "Why don't you write a song for me, mama? You wrote a song for Hannah how about one for me!" We all chuckled at his joking remark. But a moment later I heard so clearly in my spirit, "Joel is a History Maker." I knew the statement was from the Lord. I began to ponder how the Lord had so wonderfully protected Joel and I from the enemy's efforts to destroy him. Although I have no idea what Joel Will ultimately become, he is already a powerful ministry to the people around him. He has already lead others to Christ and evangelized the skate community in Southern California. I never before had come to the realization that simply being Joel mom made me a history maker! The very thing that all of those years ago I thought I was forfeiting in order to be a mom, I was in instead becoming! Being a mother has been the most fantastic experience. I wouldn't trade it for anything in the world. 
    For whoever wants to save their life will lose it, but whoever loses their life for me will find it. (Matthew 16:25)
History Maker
Lyrics by Rachel Aldous and Lee Spotts
Music by Lee Spotts and Rachel Aldous
She used to spend her days in the old treehouse
Planning and dreaming for hours
She drew pictures and wrote stories about her big debut
All through the eyes of an 8 year-olds view
By the time she was 12 she had it all figured out 
she knew exactly what life was about
Her plans for the future couldn't happen soon enough
Waiting to grow up was long and rough
She blew out the candles of her cake at 18 
Eyes shut tight she could see her dreams
She always knew that she would be
Written in the pages of history
She would make her mark on the timeline
She would have her day and it would be sublime
History was waiting for her to make her 
mark the ignition of destiny had already sparked
Then out of nowhere came a blue-eyed distraction
Identity vanished dreams lost traction
She felt like a child but she would soon be a mother
Would Chile her dreams down for the life of another
An old snake told her that she still had a choice
But she listened instead to that still small voice
The only way your life will ever be found
Is if you learn to lay it down
A little baby boy he was all hers
What a beautiful gift had been viewed as a curse
Nothing else mattered her heart had peace
Bet this baby boy would have big dreams
He would grow up to find his fate
She would be the mother of somebody great
She always knew that he would be
Written in the pages of history
That he would make his mark on the timeline
He would have his day and it would be sublime
Kisses From Heaven
This song is my story in a nutshell. When I was young I found the Lord or he found me, however you want to look at it. He wooed me with His still small voice. I remember the beautiful day when I decided that I could ignore it no longer. I was seven years old. I ran and got under the covers in my bed and I told God that I loved him. I wanted him in my life forever and then I sang songs to him under the covers, really light so nobody would know. It was the only thing I could think of to do. He and I were in love. 
    Years went by with the steady relationship. He would show me things in the Bible that I felt were just for me. I could hear his sweet voice so clearly. Fast fwd >>   There came a day when I stubbornly decided to disobey his voice.  I turned and walked away.  I thought that I knew better than he did what was best for me.  Like the song says, "I turned from you like only a true fool would do."  I feel like such an idiot when I think about that poor decision.  When I was finally spent with exhaustion, broken by my foolish heart, and ready to wave the white flag of surrender He was right there waiting for me.  There was no judgment in his presence; though what I did was completely wrong and I deserved the cold shoulder from God, no actually what I deserved was far worse then a cold shoulder!  I deserved his wrath but instead he lovingly embraced me in his forgiving arms.  I am madly in love with him all over again but he never stopped loving me to begin with. 
Kisses From Heaven
Lyrics by Rachel Aldous Music by Lee Spotts
 When I was young you called to me
You drew me near so tenderly 
We grew close and acted like lovers
Above you I had no other
Kisses from heaven you blew on me
Your hand held mine so intimately
Time passed by and I turned from you 
like only a true fool do
I gave my life to a liar and thief 
only to find heartache and grief
In my pride I struggled and tried
In my stubborn heart I almost died
I finally gave up and cried out your name
You heard me call and you came
With a thunderous roar you defended me
You routed and scattered my enemy
You brought life back to my face
You set my feet and a spacious place
To be forgiven and forget my shame
To know that you love me just the same
I had a cold heart and walked away
But you pursued me anyway
Now I cherish the love you give
I've gained another chance to live
Each day I walk by your side
It's in you my heart confides
You whisper softly in my ear
You are mine love do not fear.
Someone asked me when we recorded this song, "Is your dad big and intimidating with a shotgun"?  The answer is-  no, my dad is very sweet and approachable without an intimidating bone in his body and he loves me immensely. My father really had a keen sense of who the wrong suitors were and who the right one was. I didn't always listen to his very wise counsel and because he didn't shine his ol' shotgun in front of them, the guys weren't as afraid of him as I wish they would have been. Lesson to learn: Girls, your dad has your best interest in mind. You would do well to listen to his counsel on those boyfriends! 
      Now, I have two teenage daughters and a teenage son.  All of the anguish over my mistakes and concern for my future that my parents must have felt is now all too real to us as parents. Though our children are trying to make wise choices and hopefully they always will, our love for them and our sincere desire to protect them from those that would do them harm is very prominent in our minds right now.   
Daddy's old shotgun
Lyrics and music by Rachel Aldous
Tommy Nelson came to see her when she turned 15
He was a boy with freckles grown-up tall and lean
Daddy saw him coming started shining the old shotgun
Didn't take him long 'fore that boy it was on the run
He'd say son let's go for a walk we're going to have to talk
She'd watch from the window and pray
Daddy don't scare that boy away
Then there was John McElroy he was good looking for sure
Came for all the wrong reasons his motives were impure
Daddy never said what happened he just gave a chuckle
Johnny didn't get the chance to put another notch on his buckle
He'd say son let's go for a walk we're going to have to talk
She watch from the window and pray
Daddy don't scare that boy away
Jake Wilson had some smooth moves
Wore some strong cologne
He came by to visit hoping he'd catch her alone
But daddy came home early from his hunting trip
He gave old Jake Wilson the fear of God and a swollen lip
He'd say son lets go for a walk we're going to have to talk
She watch from the window and pray
Daddy don't scare that boy away
All this time she spent waiting for just the right one
Somebody who wasn't scared of Daddy's old shotgun
One day daddy brought home a guest in time for dinner
He was sweet and handsome daddy found a winner
This time it was different this one was a keeper
Daddy knew he would know just how to treat her
He said y'all go for a little walk
Get to know each other and talk
He watched by the window and prayed
Sweetie don't scare that boy away
When I was a kid I was bossy… I was also a runt. My big brother , Paul, was not only 4 years older than me, he was also twice my size.  He was not easily bossed but still I did my best. If I close my eyes I can still see him looking down at me from his towering height, with a smirk on his face he would sarcastically salute me and say "aye aye sir" and then of course ignore whatever it was that I wanted him to do. He about drove me to the brink of insanity with his lack of submission!    
    Sometimes, I forget my humanity, my impotent nature as a lowly mortal. I foolishly think that I can somehow get an attitude with God and boss Him around. Ha! What a fool I have been on occasion! Like my brother Paul, God also has refused to be bossed by me.  Imagine a little scrawny runt like me getting demanding with the God of the universe when he doesn't comply to my every whim and I get upset and frustrated!  
    I hope you get a chuckle at the absurdity of my thoughts. On the night that God gave me these lyrics I had been so frustrated by how things were going in my little world. I thought "God why don't you just do what I ask of you?!" But somehow I had neglected to have the kind of reverence for him that I know he deserves and expects of me. In the heat of my frustrations the Lord very gently that but with fatherly firmness reminded me each breath That I take is a gift from him. In a blink he could snatch that air from me and I would cease to live. I love to lay in the sun (kinda like a lizard) and the Lord reminded me that when I am laying there and I complain that a cloud is blocking my sunshine, well,  it wasn't my sun to begin with!  By the time God reminded me of all these pathetic notions that I had unintentionally developed, I was down on my knees weeping and asking him for forgiveness. I felt his presence surround me as if to say, "Yes, I know you are like that bossy little girl sometimes but I still love you even though your life is like the grass of the field that withers and dies.  I still treasure you!

It's Not Mine to Take
Lyrics: Rachel Aldous Music: Lee Spotts  Copyright 2013 

The air that I breathe is not mine to take 
the sun that I Warm in I did not make 
my flesh held together by your sovereignty  
but so often I forget my own frailty  
I do not live because I deserve to  
yet somehow I make demands of you  
you delight in me I don't understand why  
just like the grass I will wither and die  
why should Creator of heaven and earth  
stand at attention for the creation he birthed  
you don't need me but I sure need you  
I would cease to exist if you wanted me to  
in my pathetic attempt to make a life about me 
I questioned your justice and ignored your mercy 
to fit my agenda I altered your truth 
so I could have my pet Jesus to do and I want him to 
Why should Creator of heaven and earth 
stand at attention for the creation He birthed 
you don't need me but I sure need you 
I would cease to exist if you wanted me to  
in your presence I bow completely humbled
I stammer and stutter my words are all fumbled 
thank you for not consuming me now 
though I deserve nothing less you love me somehow 
the very air that I breathe is not mine to take  
the sun I warm in  I did not make